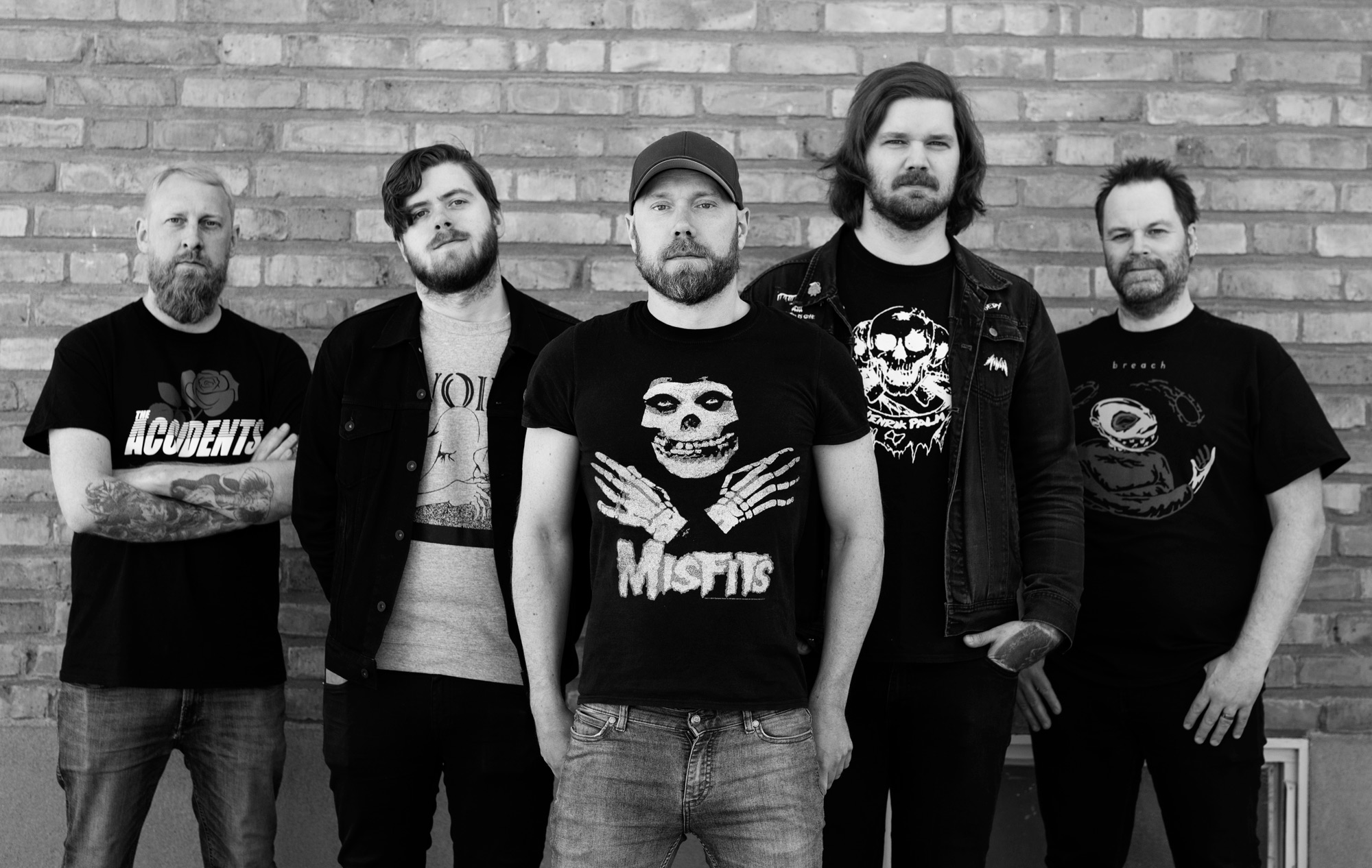 Announcing the new five-piece line-up for Axis of Despair: We are happy to introduce Mattias Frödén as the fifth member, joining Axis of Despair as a second guitar player.

Mattias has been rehearsing with the band since February, learning a whole bunch of older songs and even contributed with material aimed for future releases. He has quickly clicked both musically and socially with the rest of the band. Mattias lives in Kristinehamn and can also be seen and heard in bands like Gränslandet and DSM-5.

Mattias will make his live debut with Axis of Despair May 26 at Fängelset in Gothenburg.
Current and upcoming releases 2023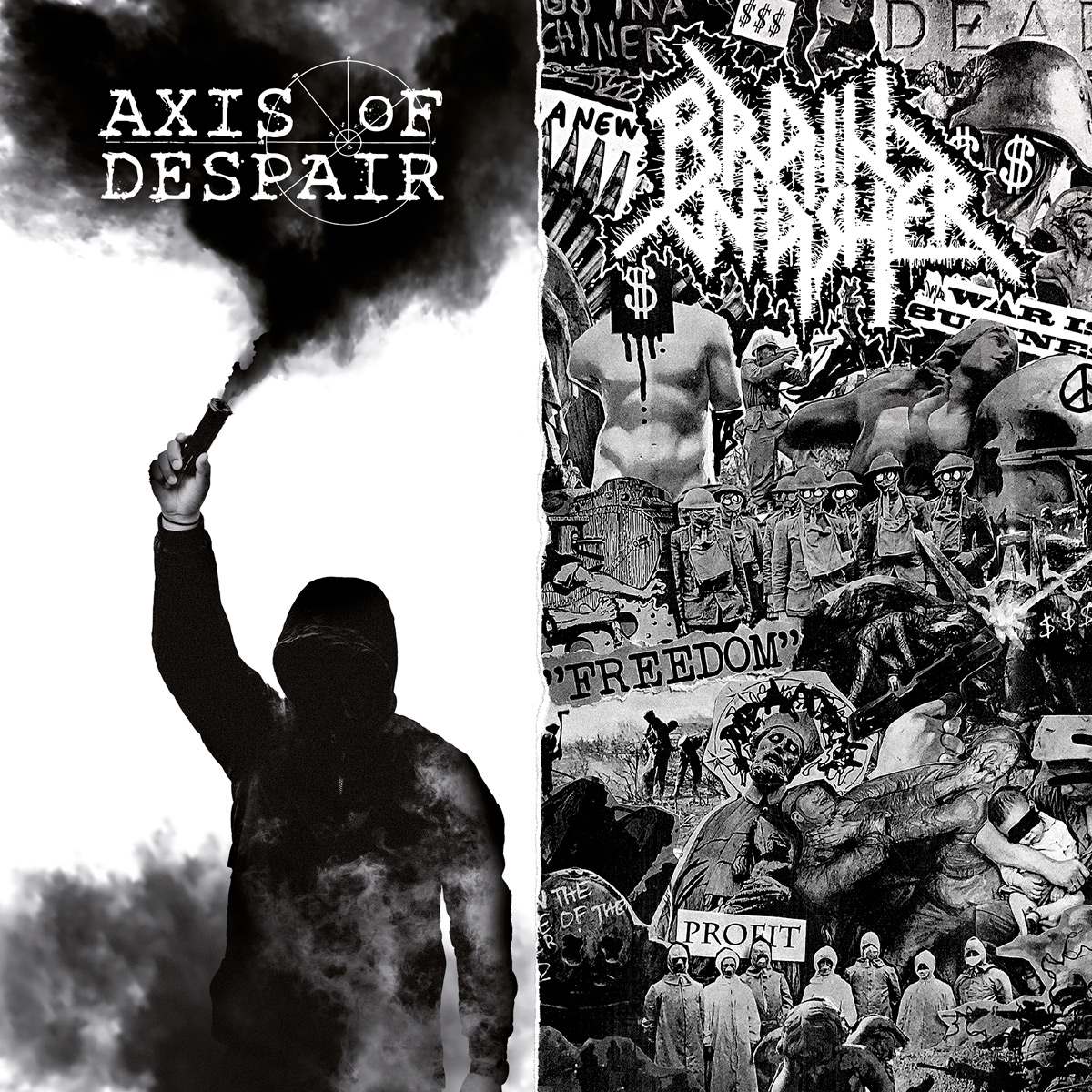 OUT NOW! Split 7" EP with Brainwasher
300 copies, white vinyl.
Label: Flyktsoda Records.
Release date: February 8 2023.

"Phantom Fiend", lyric video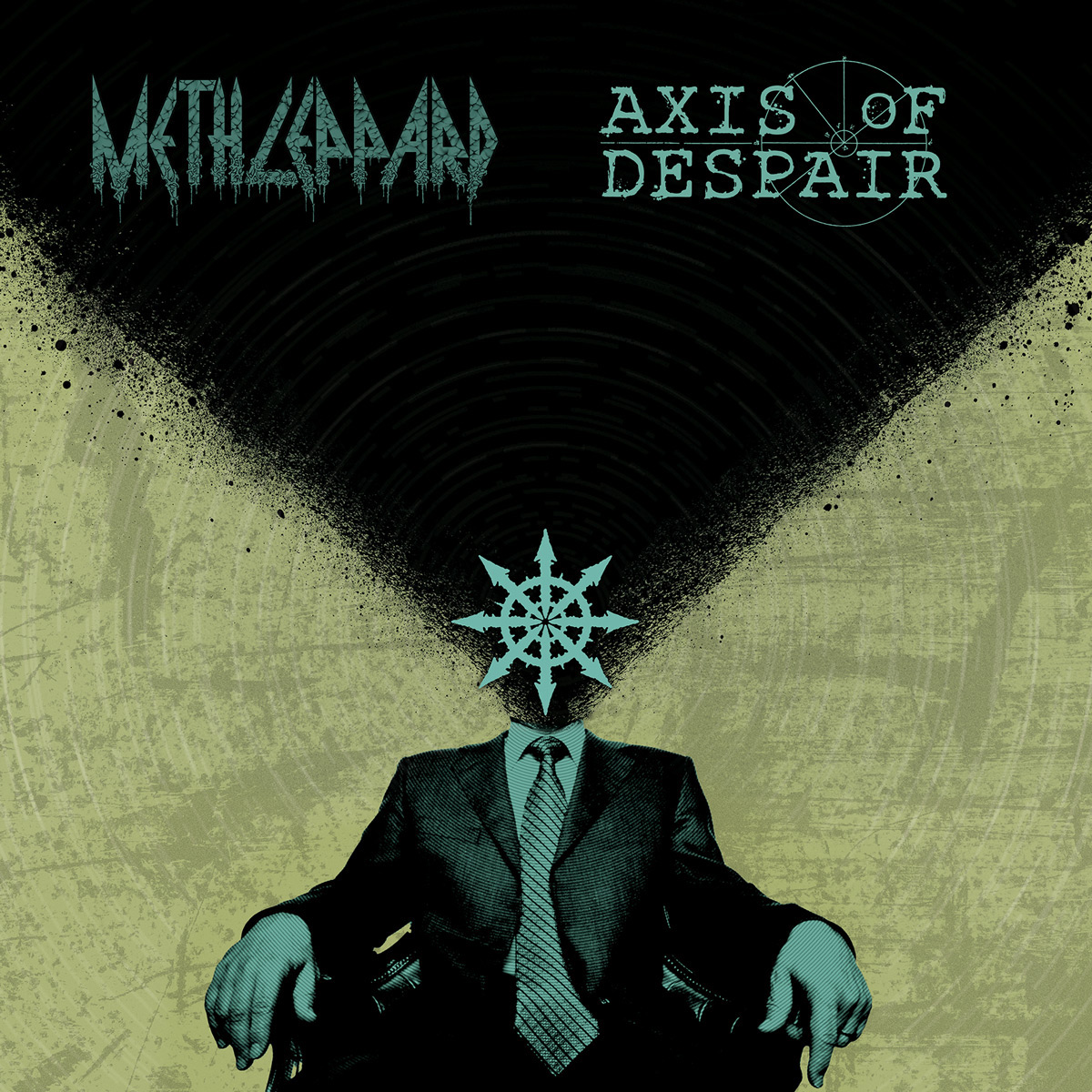 UPCOMING! Split 12" EP/CD with Meth Leppard
100 copies, mint vinyl, 200 copies black vinyl. 500 CD.
Label: Selfmadegod Records (Vinyl), Grindestroy (CD).
Tentative release date: October 2023.
Pre-order vinyl!
Pre-order CD!
"Grim Prospect", lyric video
The new split 7" EP with Brainwasher is BACK IN STOCK! It and other bits and pieces from Axis of Despair and related bands are available on the merchandise page. Also, the EP is available digitally at Bandcamp or the streaming service of your choice.

UPCOMING
Nothing at the moment.
PAST SHOWS
#1: July 3, 2016 at En Arena in Stockholm, Sweden with Black Breath, This Gift is a Curse and Fredag den 13:e.
#2:October 29, 2016 at Plektrum Bar in Örebro, Sweden with Riistetyt and Crutches.
#3: October 21, 2017 at Scenit/Kulturhuset i Örebro in Örebro, Sweden with Facebreaker.
#4: July 19, 2018 at Obscene Extreme Festival in Trutnov, Czech Republic.
#5: November 30, 2018 at Snövit in Stockholm, Sweden Supported by Tortura Eterna and General Genocide.
#6: April 13, 2019 at a secret birthday party show in Svärdsjö, Sweden.
#7: April 18, 2019 at Belsepub/Sticky Fingers in Gothenburg, Sweden with Gravebomb and Deth By Audio.
#8: July 24, 2019 at Stuck On A Name, Nottingham, UK with Human Cull, Feral State, Throatpunch.
#9: July 25, 2019 at Temple of Boom, Leeds, UK with Human Cull, Coproach, Fidget.
#10: July 26, 2019 at Gorilla Studios, Hull, UK with Human Cull, Strigoi, Throatpunch.
#11: July 27, 2019 at Head of Steam, Newcastle, UK with Human Cull, Cryptic Shift, Slimelord.
#12: July 28, 2019 at The Old England, Bristol, UK with Human Cull, Atomçk, Skullfucked, Black Skies Burn, Grief Ritual, Voltane.
#13: November 1, 2019 at Scenit/Kulturhuset i Örebro in Örebro, Sweden with Carnosus, Obscene illusion, Gravebomb and Crawl.
#14: May 26, 2023 at Fängelset in Gothenburg, Sweden with Brainwasher, Järnbörd and Tjuvkoppla.